Jo & Steve Scott are the owners of Cukoton Coton de Tulear
Cukoton Coton de Tulear are a small home breeder.
The oldest & longest KC registered breeders of pure bred Cotons de Tulear in the United Kingdom with over 30 years of experience.
We specialise in breeding healthy Cotons de Tulear with no expense spared.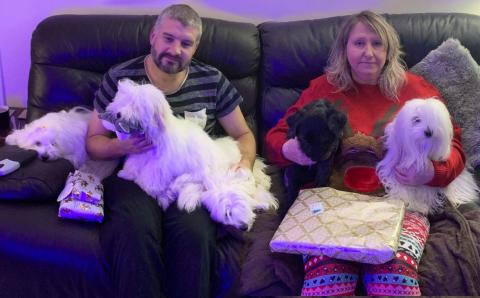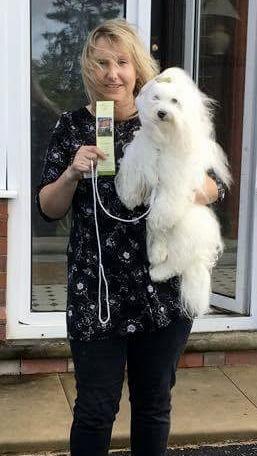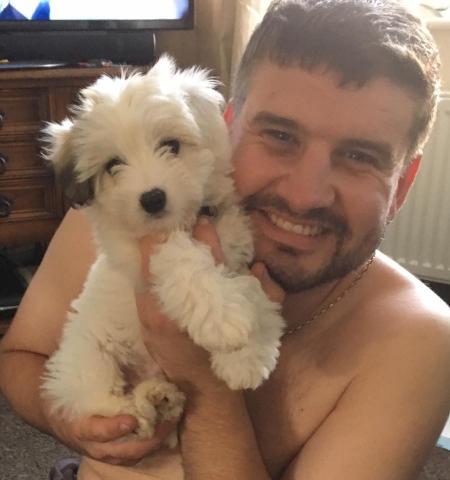 Jo's background is animal sciences, health & psychology. She is the CDT breed health representative for the CDT club & Steve is an engineer
The last couple of years Cukoton Cotons began to enter the showing world with their owners & we've had some amazing results.
Cukoton White Magic Jinx was Top Coton Puppy 2019, Reserve Top Coton 2022. He's had over 28 Best of Breeds in 3 years of showing.
Cukoton Hiawatha won Best in Show at the CDT club show 2023 and we are so proud to announce we were the
BREEDERS OF THE CRUFTS WINNER 2023 - CUKOTON KINKY BOOTS at VALEAST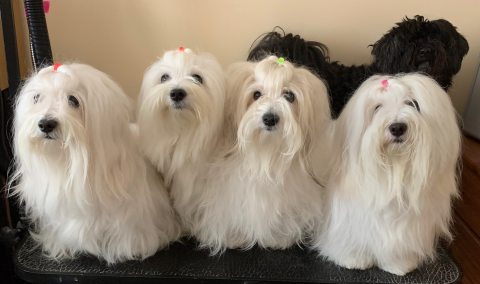 Owners, Exhibitors, Breeders, and Lovers of Cotons de Tulear since the 1990's. We are Kennel Club Assured Breeders and also have the highest rating of a 5* local authority breeders licence which is now required to breed dogs.

OUR COTONS DE TULEAR SKY, BEEBE, KOVA & NILLY ARE LOVED & ADOURED FAMILY MEMBERS. WHO MEAN THE WORLD TO US. THEY ENJOY DOG SHOWING, AGILITY, ADVENTURES OR JUST PLAYTIME IN THE GARDEN WITH THE GRANDCHILDREN & US.
We do not use crates or cages and our dogs have full access of our home.
We are not avid dog showers but we do enjoy competing at Crufts.
Cukoton breeders team were shortlisted at Crufts 2022 in the Agria Kennel Club breeders competition final, down to the last 8 teams which was an incredible experience.
(for more information click drop down link KC breeders competition in the menu)
Steve & Sky, Kevin & Belle, Jim & Jinxie, Jo & Kova KC Agria Breeders Competition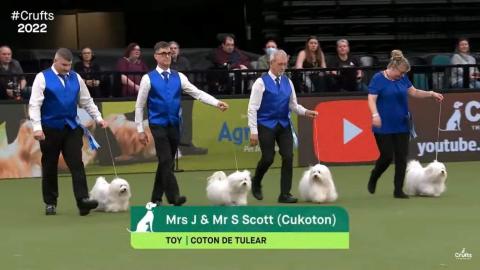 Crufts 2023 Cukoton Kinky Boots at Valeast won BEST OF BREED at Crufts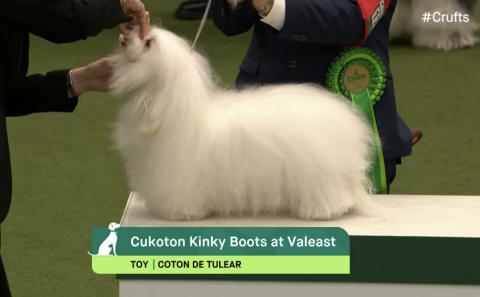 WE DO HAVE A WAITING LIST & ONLY ALLOW OUR COTON DE TULEAR PUPPIES TO GO TO LOVING FOREVER HOMES
We DO NOT export our Cotons, however sperm may be available on request
Our Coton family began in the 90's with Vayadios of Woodland Cottage at CUKOTON (Vadi). Not only was she a wonderful companion, she also excelled in the show rings too. Winning Top Coton de Tulear 1999, 2000 & 2001 & Top Toy imported Register. Vadi featured in Our Dogs and the Best of British dog's magazine 2001. This sounds more impressive than it was, as in those early days there were hardly any Cotons showing so Vayadios was up against many different import registered breeds big and small. She did have some brilliant winning results and won many hearts and admirers too. Vadi featured in the Kennel Club breed standard annual in 2003 and again in 2011. Vadi lived to the age of 18 years old and stole a piece of our hearts forever.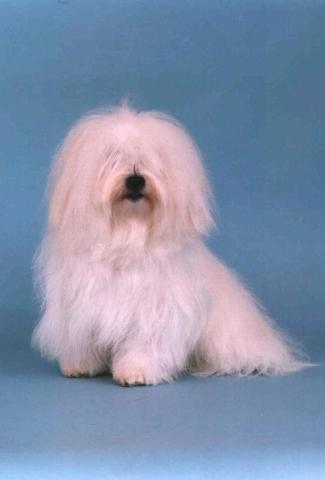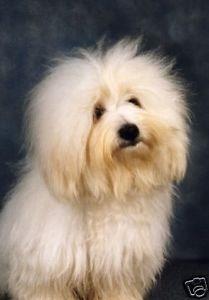 Left: Vayadios of Woodland Cottage at Cukoton - Right: Cukoton Argent Apollo
Cukoton's success carried on with Cukoton Argent Apollo. Apollo won an impressive 8 Best Puppy in Breed, 5 Reserve Best Dog, 2 Best Imported Register in the first 9 months of his showing career.
Cukotons breeding ethics are not about producing the most dogs. It's about breeding the 'right' dogs. Our aim is to produce fully clear Cotons of all health disorders that can affect the breed, structurally sound with the most wonderful loving natures that live a long & healthy life
Our Coton's must have the perfect temperament, healthy have excellent confirmation & movement & be as close to the original Coton breed standard as possible.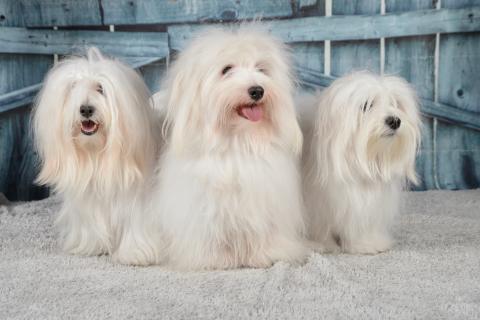 We DNA health test every puppy born here for at least 200 health disorders, so owners do NOT need to worry. The results are then sent directly from the laboratory to owners and their own veterinary practices so there is no risk of tampering with any documentation. All our breeding Cotons are clear for all current disorders testable with in the Coton breed to date. Jo is currently the Breed Health Coordinator in the UK aiding owners, breeders and the Kennel Club. Jo has always had an active role in the health welfare and DNA testing of the Coton de Tulear world-wide since 2002.
We DNA test our Cotons for Canine Multi-Focal Retinopathy (CMR2) Hyperuricosuria (HUU), Primary Lens Luxation (PLL) Von Willebrand Disease Type 1 (VWD Type 1), Degenerative Myleopathy (DM), Primary Hyperoxaluria (PHPT), Malignant Hyperthermia (MH), Chondrodystrophy (CDDY/IVDD) & Chondrodysplasia (CDPA) Neonatal Ataxia (NA) Progressive Retinal Atrophy (PRA-PRCD)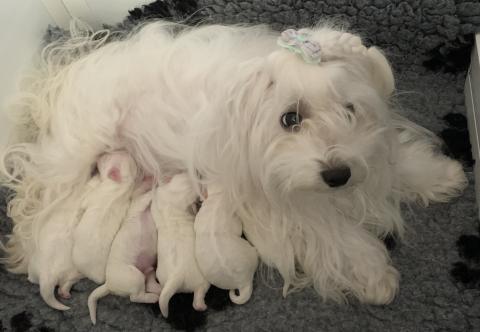 Cukoton Coton's are intelligent child friendly, hypoallergenic, loving, cuddly, beautiful, unique and totally addictive.
Warning one is never enough!
For lots more information about the breed, if it will be suitable for you, click on Coton de Tulear in the drop down menu